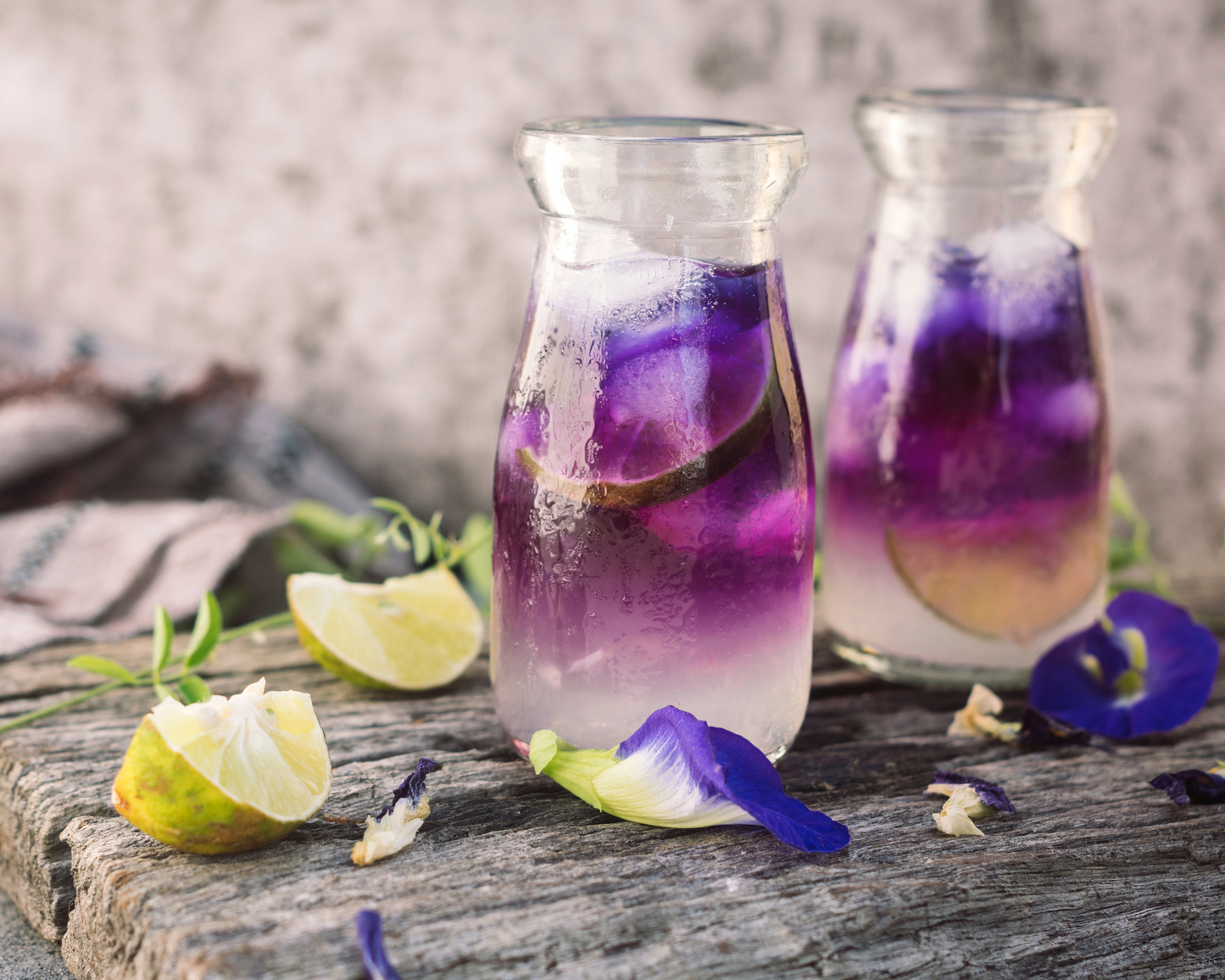 Looking for a new go-to tea blend but not sure which one might be right for you? Why not choose based on your zodiac sign? Let the stars be your guide as you search for a new favorite. Read on to find out which brew is right for you.
Aires – The hot-tempered and hardworking Aires may find it difficult to have a peaceful night of sleep. Our Asleep Herbal Tea is sure to help you relax your restless mind and catch some good Zs.
Taurus –Tranquil Taurus is a lover of all things luxury. Our Uptown Garden Tea Party black tea blend will make you feel like the royal that you are.
Gemini – This flexible, quick-witted air sign tends to savor zesty flavors like those in our Mango Teaze fruity blend. You can be indecisive so take our word on this one.
Cancer – Cancers are quick to give affection to others, but shouldn't forget to care for themselves, too. There's no better tisane for these cozy, calm souls than our Crescent City Chamomile.
Leo – Strong and vivacious Leos aren't necessarily quick to cool down but sipping on a floral blend can help. Your tea, dear Leo, is the perfumey Jazz-min jasmine tea.
Virgo – Virgo's sensual personality falls for floral blooms. Cherry Blossom Rose rooibos tea is sure to set the mood.
Libra – For the balanced ones who connect with nature, Blackberry Jam Session is a delight and possesses the right amount of tang to add some spice to your life.  
Scorpio – Your deep, mysterious personality should cherish the strong and bold flavors of our Mardi Gras Indian Spiced Chai. It's spicy, sassy and a little badass-y – just like you!
Sagittarius – Your warming personality loves a pop of flavors like those in our warm, citrusy Satsuma Spice Black Tea. It's an one-of-a-kind blend that suits your unique personality.
Capricorn – This earth sign tends to prefer to keep things old school. And what's more old school than a cup of classic Second Line Sencha green tea? It's energizing effect will help you keep up with your busy lifestyle.
Aquarius – These sensitive air signs are sometimes eccentric and forever a daydreamer, meaning you need a tea that complements your free-floating nature. We think you'll find comfort in our fragrant Herbes de Provence Rooibos.
Pisces – Compassionate and romantic Pisces savors flavors that invoke a sense of nostalgia and fun. Which is why you'll relish our Big Easy Apple – a blend that instantly transports one to childhood.
Happy sipping, tea lovers!